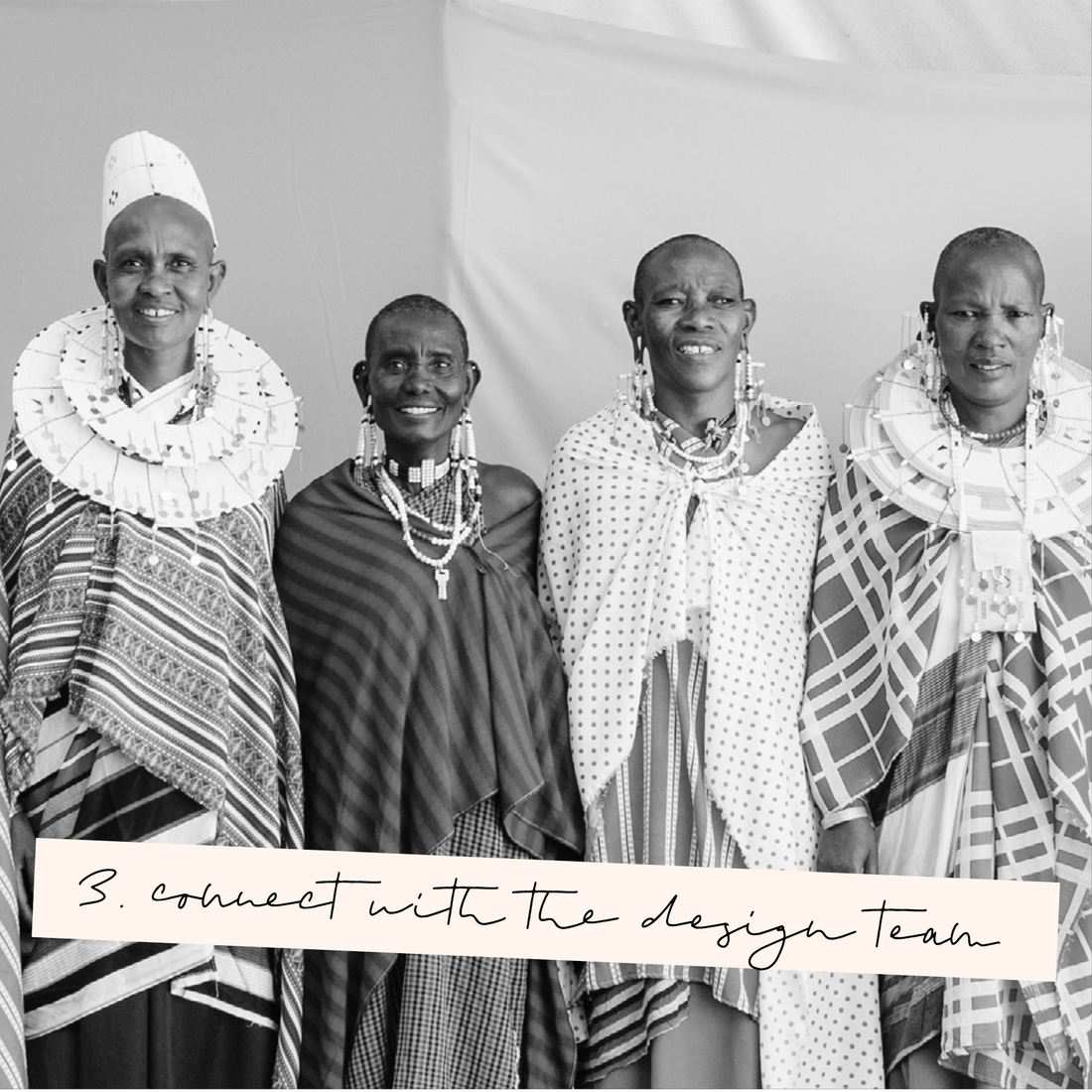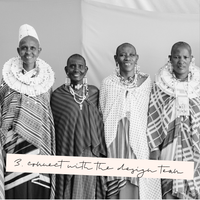 Design your own Leather Wall Hanging – Sidai Designs
Connect with the Maasai from your own home by co-creating an embroidered leather wall hanging together with our beaders that you can treasure forever. A talking point in your home for years to come.

Designing your own wall hanging with us will allow you to travel into the world of the Maasai, to experience a part of their culture, and take part in the preservation of traditional Maasai beading. You will be a central part of the journey of the creation of your own signature piece of art.
Read more here. 
------

Your canvas:

The canvas of your piece will be a high quality, locally sourced leather, creating work for the group of Maasai women who produce and treat the hide.  Glass beads will be embroidered into the leather using durable thread. The technique which will be used to create your wall hanging is passed from generation to generation but very few beaders have mastered it, thus it is a very rare technique.

Dimensions: 14" x 24" (beaded leather area only)
Complexity: This time-honoured technique requires a Master Beader to translate your design from paper to leather. Build a simple or complex design, dependent on how much beading you would like within your wall hanging.
S
imple :: up to 20% beadwork coverage.
Complex :: up to
 40% beadwork coverage
Full coverage :: comes at an additional fee, get in
contact
if you are interested.
------
Where you come in:
Upon purchasing you will be emailed a design package with clear details and steps to build your very own signature design, right down to selecting your design's details and finishing touches. Do you want tassels? Perhaps you want 20 shells, or 3 brass coils? Anything is possible as you start to build out your design with the Design Sheet and Design Kit we send you.
You do not need to be a designer, we've got your back. The experience includes a kick off zoom call with our design team to help guide the process. You will be fully supported in the design of your very own wall hanging.


What you get:
A Certificate stating the journey you are about to embark on, which you can simply email to your loved one if you are gifting the experience.

A Design Sheet to draft your design.

A Design Kit with explanations about Maasai beadwork and materials used, a step by step guide to building your design, and visual resources to help guide you.

2 x 20 minute Zoom Calls (a kick off call + further follow up) with Sidai Designs design team and the Maasai beader who will make your design, and open communication pathways with our design team during the process.

 

Photo of the Maasai beader who made your piece, holding your design proudly!

 

The Sidai Designs Story Book

 

A Signed Card and Note from the Maasai beader who made your design.

Your Wall Hanging, of course!

Shipping costs from Tanzania are included in this price.

When do you get your piece?
Your kick off Zoom call can be scheduled from any time after January 4th.

From there, your piece will take up to 6 weeks to construct. We estimate that you can expect to receive your piece 12 weeks from your kick off call.

We appreciate your patience and understanding that you are buying more than just an item. You are buying a collaborative experience where you get to see behind the scenes of the process involved in working with artisans. Our beaders are using time-honoured techniques to create a handmade design that will be exclusive to you so please do remember, "Rome wasn't built in a day"!

Important:
The final piece will be non-refundable, so please ensure you take advantage of your zoom call with us and the ability to keep in touch with us along the way so that your final piece is as close as possible to your vision.

This product is ready made and will be dispatched from California, USA. All orders are shipped via USPS.

US orders - Ground Advantage (2-5 business days)
International orders – First Class International Mail (up to 21 business days)

Orders placed are processed and shipped within 5-7 business days.
This piece is handmade by one of our 120 Maasai beaders in Tanzania. With different hands crafting each piece, no two pieces will ever be exactly the same. We celebrate the uniqueness and differences between them, making them truly one of a kind, just like our customers.
By making your purchase, you have helped to provide our workers with a living wage. You have helped to provide regular social programs for our team. You have helped enable women and girls to go on to help their community.
From all of us at Sidai, ashe naleng – a big 'thank you' for your contribution. Together we are building a brighter future for our team and their community.
SHOP GOOD
Our Impact
Learn more about the powerful impact your purchase makes on Maasai women in Tanzania.
Read More
in their words
Our Artisans
We work with 120 Maasai women to make our pieces. Get acquainted with a few of the artisans, and read their stories. 
read now